Welcome to Central SDA Church Family
 Message from Our Pastor Randy & Pam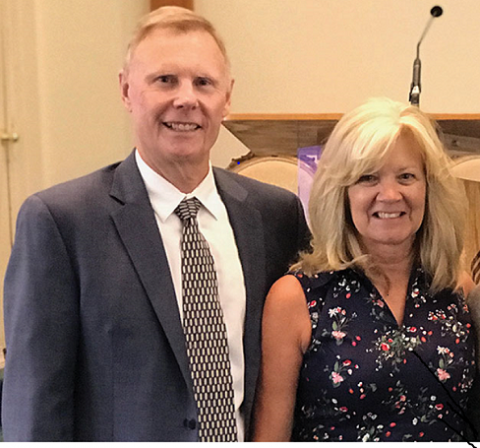 Welcome!
There is a blessing for you this Sabbath at Huntsville Central Seventh-day Adventist Church.  
Join us in person or tune in Live Stream at home during the 11:00 AM worship hour.  We are meeting in person and practicing social distancing and trusting Jesus to save us.  
As well, we have various Sabbath School classes both live and zoom session.  
 
You can participate on Wednesday nights in one of two ways:
Meet in-person in the church sanctuary, or Meet virtually using Zoom on your computer or smart phone:  https://zoom.us/j/94700470041?pwd=QXl0bFUzcXpvODFXOXpLT2FlWUtGQT09
Home Improvement

On Sabbath, May 1, I will begin a new sermon series entitled: Home Improvement.  

During this series, I'll be talking about six key areas, when addressed, will make a major difference for good:
 
Communication
Consideration
Compromise
Courtship
Commitment 
Christ 
God's ideal for your relationships, whether you're married or not, is harmony, love and unity.  This happens, the Bible teaches, by looking out for the interests of others, not just your own.  So, even if you're not married you're going to get a lot out of this series because it's all about how to have healthy relationships in every area of life.
 
 

Love Always,

Pastor Randy Mills
Huntsville Central Seventh-day Adventist Church
---