Welcome to Central SDA Virtual Worship 
Prayer Meeting 7/8/2020 Live Stream link (~ 6:30PM 7/8/2020)
Select link for Live Stream/replay (Link will be updated by 10:50am each Sabbath)
                                        Message from Our Pastor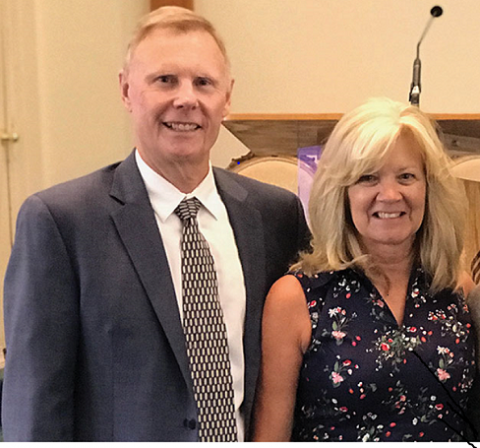 June 26th 2020
Dear Church Family and Friends,
Whether you are able to join us in person or tune in Live Stream at home, don't miss the blessing God has for you this Sabbath during the 11:00 AM worship hour at Huntsville Central Seventh-day Adventist church.  This week I'll be talking about Faith that Glows and Grows. It is an encouraging word for end-time believers who want to make a difference in the world. 
57 years after Martin Luther King's riveting speech at the Lincoln Memorial in 1963 we are still facing police brutality and racial injustice.  Many good things have happened since King's speech.  But as we have all to vividly been reminded, it ain't over yet.
There is evil in this world.  I'll be sharing from God's Word where Jesus casts out an evil spirit from a tormented child.  The evil spirit has he knee on the child's throat and is squeezing the life out of Him.  But Jesus, One greater than evil, rebukes the unclean, evil spirit and saves the child.  As He does, doubting, faithless, anxious and failing people find hope and strength to carry on.
We need Jesus today, more than ever, to cast out the evil of bigotry, hatred and racial prejudice.  Oh, Lord, have compassion on us.  Help us.  Help us overcome our unbelief.
Still contending with COVID-19, we are keeping careful track of our attendance.  A total of 67 people attended last Sabbath, June 20.  It has been determined that we can safely seat about 75 people practicing social distancing.  Face coverings are encouraged. 
With all that is going on in this world it is easy to forget how fitting, how appropriate, how relevant is God's church and the message of God's Word. 
The gospel, the good news about Jesus Christ, it is "the power of God for salvation to everyone who believes" (Romans 1:16).  Red, yellow, black and white the gospel is the power of God that saves us.
Remember:  Don't let life get you down.  Stay joyful.  Stay hopeful.  Stay positive.  Do something nice for someone today.  Overcome evil with good.  Stay close to Jesus.  Nothing is impossible with God! 
Love Always,
Pastor Randy Mills
 
Randy Mills
Pastor of the Huntsville Central Seventh-day Adventist Church